Sanitary Stainless Steel Process Piping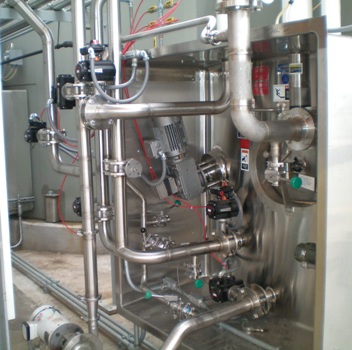 Southern ISI's team of skilled pipe fitters and TIG welders provide excellent quality sanitary stainless steel process piping. All sanitary tubing is orbitally welded when possible. Orbital welding produces a consistently high quality weld.
Southern ISI's project managers prepare detailed drawings and material lists prior to the start of every project. Every detail is reviewed with plant personnel prior to installation to prevent costly delays during the planned shut-down or holiday installation.
Let Southern ISI assist with the design of your next installation.